Dickey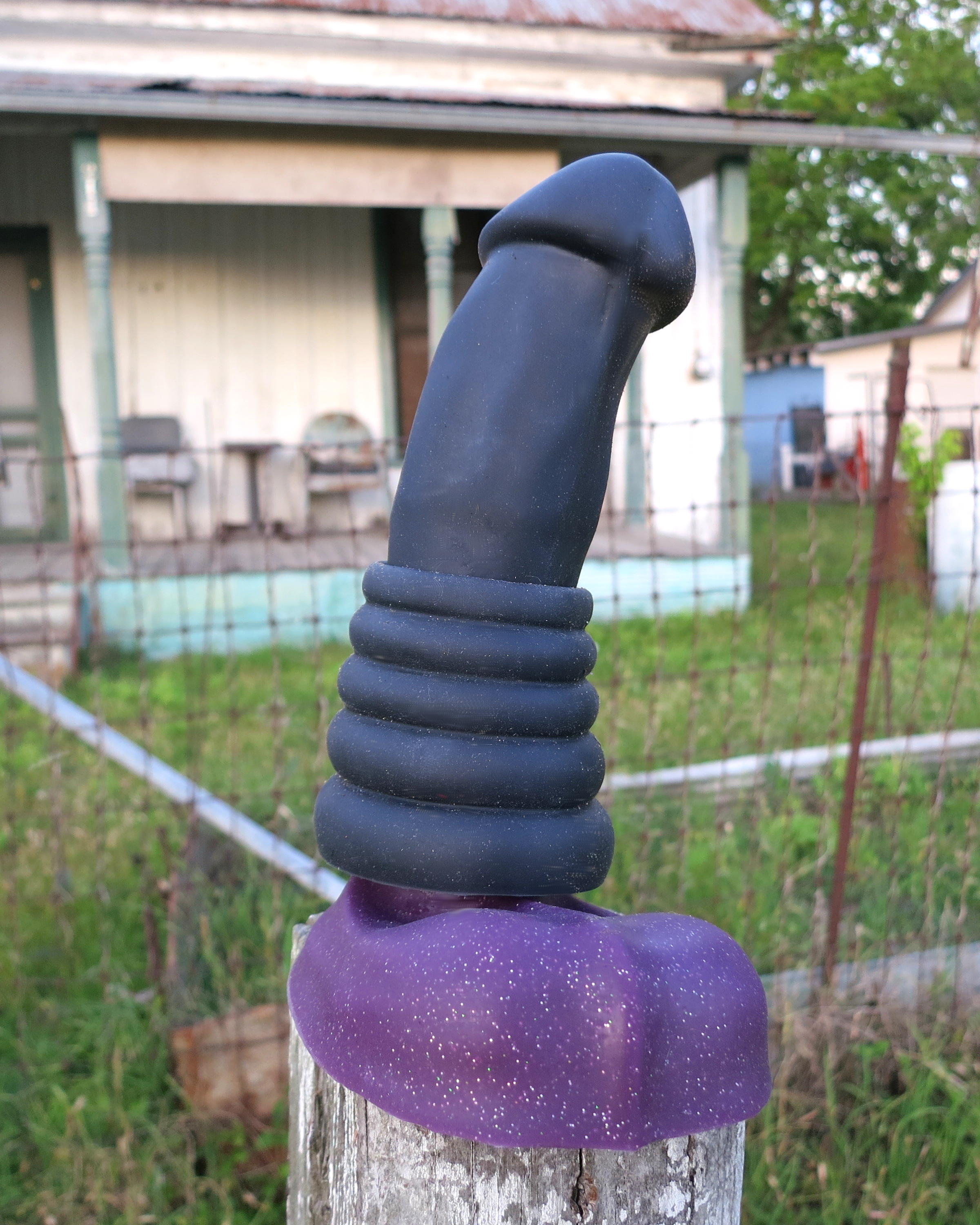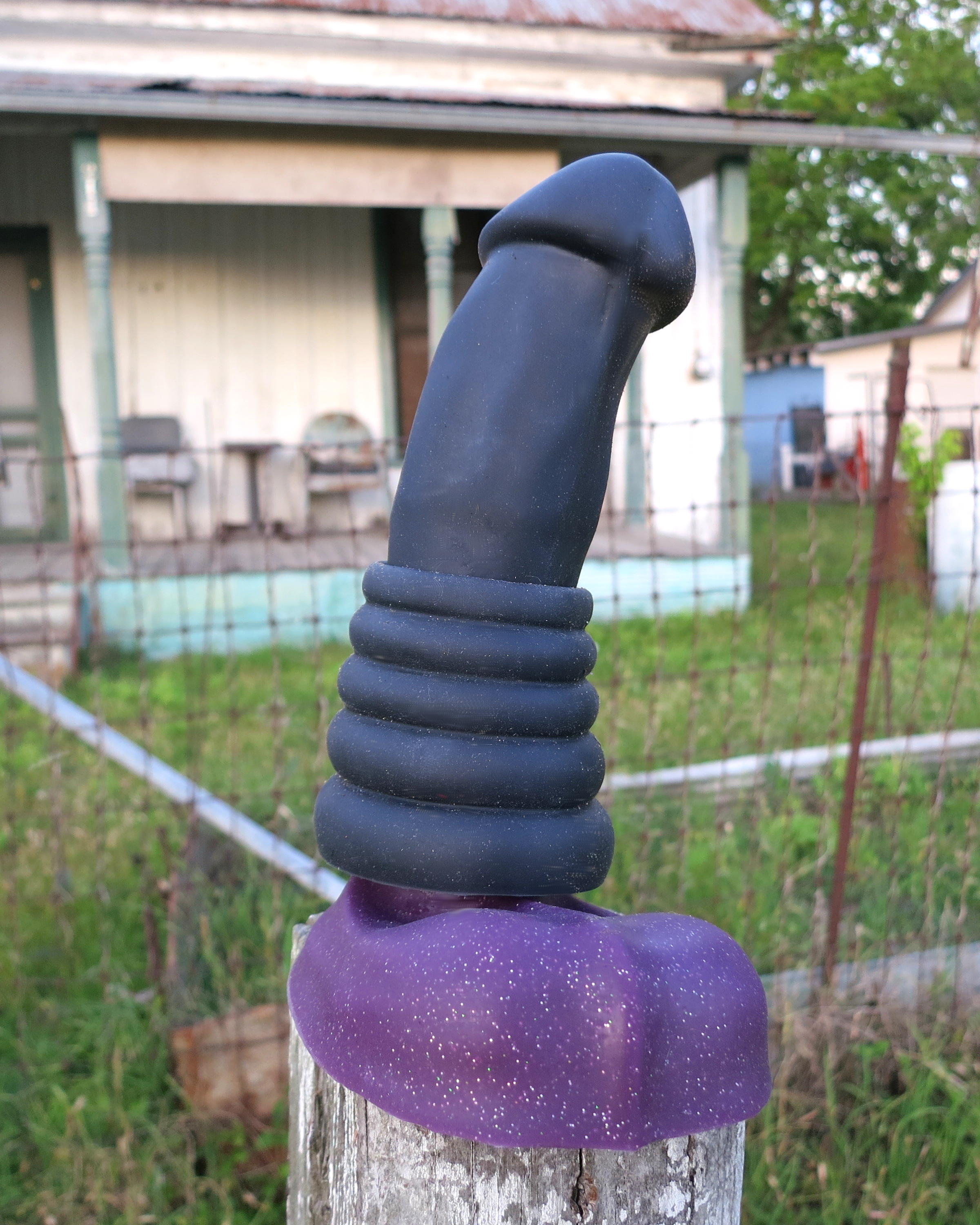 Dickey
The clothing designer Michael Kors once said that the dickey "...was a way to add versatility to a look without adding bulk." Was he referring to a weird looking cock ring? No he was not. But much like it's textile namesake, the Hole Punch Dickey is a way to add versatility (and some bulk) to your favorite dildo or penis.
Used in conjunction with a dildo, the Dickey adds a bit of gradually increasing girth which transforms the feel of your existing toy while *potentially* increasing contact with the vulva, clitoris or rectum.
Used with a penis it has the constriction benefits of some traditional cock rings. The Dickey comes in two sizes of internal diameter, the narrower being for those who enjoy more constriction of the penis or of a narrower anatomy and the larger of the two is suggested for use with most toys, thicker anatomies or for those who are constriction averse. The wider diameter dickey can also be used as a small stroker.
Dickey is made with an extra soft silicone and has quite a bit of stretch, but lube is strongly recommended for both sizes for a more comfortable experience.
WIDE
1 1/8" inner diameter

2 3/8" outer diameter at base

1 9/16" outer diameter at top
NARROW
3/4" inner diamerter

2 1/5" outer diameter at base

1 3/16" outer diameter at top
*IMPORTANT! All items will be shipped on the first and third Wednesday of each month. Orders placed within 48 hours of the next shipping date are not guaranteed to ship on that date, and could roll over to the following. Thank you for your patience.
Don't forget to enter the code "GONAKED" at checkout to opt out of excess packaging and get a $2.00 discount! Less trash more trashy!